Sleigh Fri-Dies
Sleigh, set of 4 individual wafer thin steel dies.
Oh what fun you'll have with this sleigh die set. Create cute layered cards, shaker cards, sleigh boxes and more! This die was designed to coordinate with our Sleighride stamp set, sold separately.
Compatible with most leading die cut systems. Made in the USA.

Featured Products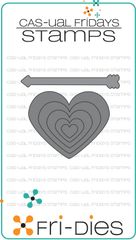 Heart Board Fri-Dies
$11.99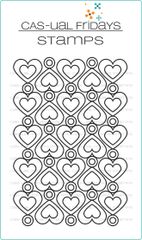 Heart to Heart
$14.99
Heart Note Fri-Die
$6.99