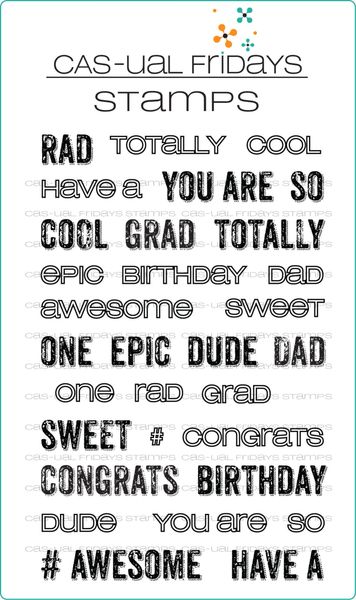 Retiring * Rad 2
Rad 2  4 x 6 stamp set of 32 individual stamps.
*This set is retiring. Once it is sold out, it will not be re-ordered.

Rad 2 is a cool remake of the former Rad set. It's filled with cool words that can be built into lots of different combinations to make great sentiments. The fonts work well together to form cool mixed font groups and the hashtag will provide that extra cool factor. Great for teens and dudes, but the girls will like it a lot too!
clear photopolymer stamps made in the USA

Featured Products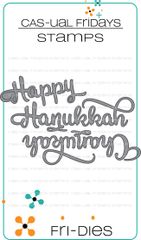 Happy Hanukkah Fri-Dies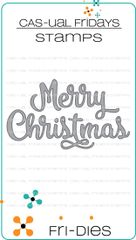 Merry Christmas Fri-Dies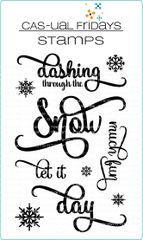 Dashing