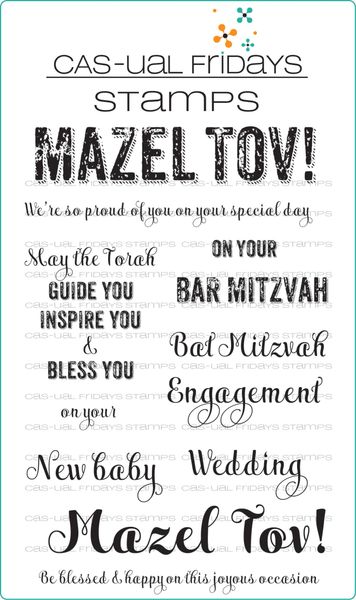 Mazel Tov
Mazel Tov  4 x 6 set of 12 individual stamps.
This celebratory Judaic stamp set can be used for any occasion that you might congratulate someone in the Jewish faith.
A wonderful mix of fonts and sentiments will make it easy to create a multitude of cards for lots of occasions. 
Clear photopolymer stamps made in the USA

Featured Products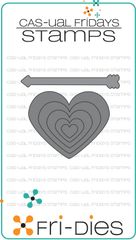 Heart Board Fri-Dies
$11.99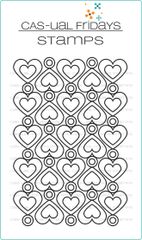 Heart to Heart
$14.99
Heart Note Fri-Die
$6.99