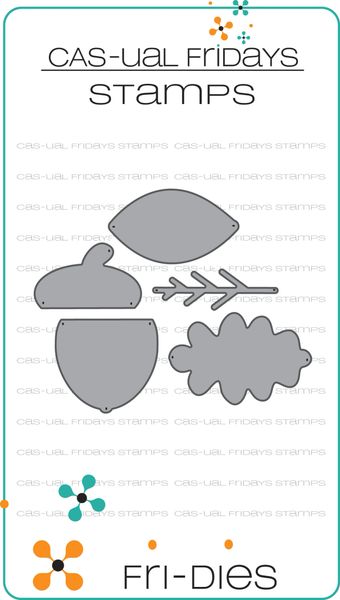 Acorn Fri-Dies
Acorn is a set of 5 steel dies.
Fabulously fun, these dies can be used alone or with their companion stamp set, Autumn Blessings, sold separately.
Have a blast cutting patterned paper, felt, cardstock and more to create your inspiring creations for fall and throughout the year.
The little leaf veins can also double as a tree!
Approximate measurements: oval leaf-1 5/8 x 7/8 inches, oak leaf-1 3/4 x 1 1/8 inch, leaf veins/tree-1 1/2 x 1/2 inch, acorn top-1 7/8 x 1 1/4 inch, acorn bottom-1 1/8 x 1 1/4 inch
For use in most leading die cut systems. Made in the USA.

Featured Products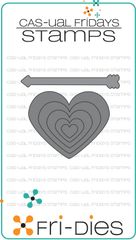 Heart Board Fri-Dies
$11.99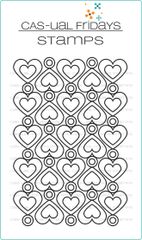 Heart to Heart
$14.99
Heart Note Fri-Die
$6.99