*WTF* SOLD OUT-RETIRED
*This set is SOLD OUT AND HAS OFFICIALLY RETIRED. It will not be restocked*

WTF 4 x 6 set of 20 individual stamps.
Despite it's title, this is a very G-Rated stamp set.
A fun, tongue-in-cheek set that will surely get an initial gasp followed by lots of laughter.
Great for birthdays, both remembered and forgotten.
Fun for party invitations and celebrating good news.
Clear photopolymer stamps made in the USA

Featured Products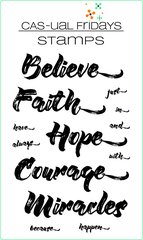 Powerful Words
$15.00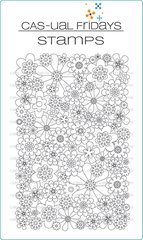 Full On Floral
$15.00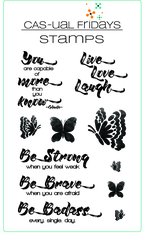 Be
$15.00