*Pinecone* SOLD OUT - RETIRED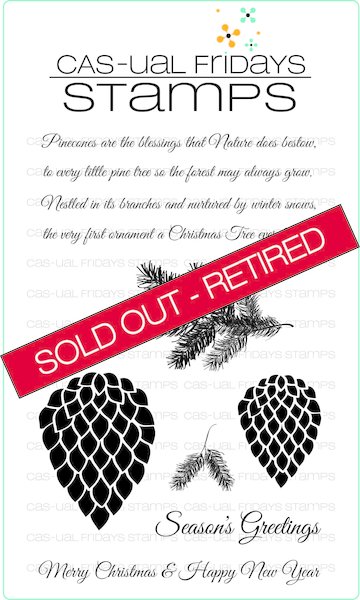 *Pinecone* SOLD OUT - RETIRED
*This set is SOLD OUT and officially Retired.

Pinecones 4 x 6 set of 7 individual stamps
A lovely set of pinecones and sprigs for your creative delight.
The poem is an original written by me while on a fishing trip in the Colorado mountains with my boys. It
can be used as a focal point or background.
A must have for your cardmaking or scrapbook layout stash.
*project idea* A fun way to create your own pinecone is to cut several 4 Petal Fri-Die shapes (sold separately) separate each flower into 4 separate petals and layer them onto the Pinecone Fri-Die (sold separately) You can gently roll the petal shapes so they'll flip up like a pinecone. Pretty in glitter paper and foil sheets!
Clear photopolymer stamps made in the USA
Featured Products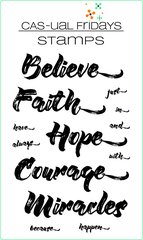 Powerful Words
$15.00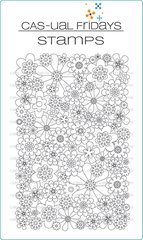 Full On Floral
$15.00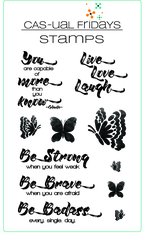 Be
$15.00