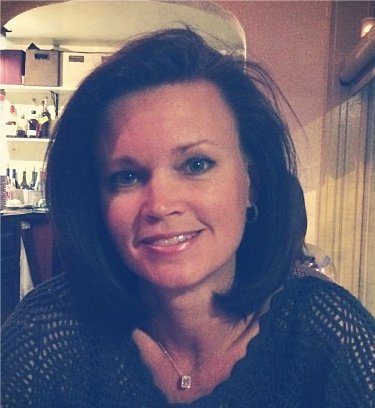 Well hello there!
My name is Michele and I am the owner and designer of CAS-ual Fridays Stamps, a happy little company located in beautiful Colorado. I launched my first designs in 2012, and I can hardly believe how quickly the time has flown! My little company now has over 100 designs to choose from, and I'm blessed to have some of the finest designers in the world bring them to life through their card making skills. I refer to them with the most affection as my Girl Friday Ink Squad.
All the stamps and dies you'll find here were personally dreamed up and designed by me. It's a little glimpse at the fun stuff happening in my head all the time *grin* My stamps are made in the USA of the finest clear photopolymer available. My line of coordinating wafer thin Fri-Dies are also made in the USA, and are compatible with most leading die cut systems. Whatever your personal design style is, you will have a blast getting inky with them!
I release new designs throughout the year so be sure to follow along on my Company Blog so you don't miss anything. The party will always begin with amazing projects from the Girl Fridays that will make your jaw drop, and continue with inspirations and tips throughout the month for your oohing and aahing delight.
To fire up your design mojo, be sure to visit our Pinterest Boards where each set has its very own board filled with inspiring projects, or join in the fun at our Challenge Blog.
I'd also like to personally invite you to join us on the 17th of each month for my very special Calling All Sistahs reminder to do your self breast exams, something that saved my life in 2015.
One last thing, each order is personally packaged by me... because I own a happy little company and that's how I roll *smile*
I truly had a blast designing these stamps and dies, and I just can't wait for you to start having fun with them!
Happy stamping!!